Information on Economic Development in the Village can be found below:
A Revolving Loan Fund for our small and emerging businesses.
A Revolving Loan Fund for purchasing or rehabbing a home.
Small Business Loans /Support
SMALL Business Loans Available from 1%
ARE YOU:
a small business physically located in the Village of Kekoskee?
conducting business from that location?
starting a new small business?
YOU MAY QUALIFY FOR A LOAN FOR:
acquiring and developing land
construction/rehabilitation efforts
startup operating cost
working capital
updating equipment
Please click here for an application.
If you have questions or need help filling out an application, please contact Kristine Schroeder, Loan Administrator, at [email protected]; phone (920) 210-3113; mail W3275 Hwy TW, Mayville, WI 53050.
For more information about the plan and guidelines, click here.
Additional Small Business support can be found at:
Thrive Economic Development (ThriveED)
ThriveED, is a public-private partnership launched in 2016 that supports economic development efforts in Jefferson and Dodge counties. They were instrumental in helping us obtain the small business revolving loan fund (Revolving Loan Fund) that we have available. They also supply in-person support and advice for persons interested in starting a small business.
Wisconsion Women's Business Initiative Corporation (WWBIC)
WWBIC is a non-profit that provides business loans to individuals that might not be bank eligible.  They're partnered with KIVA loans, and they offer a wide array of mostly free and virtual classes discussing how to start a business to financial capability classes. Services are open to anyone but their focus is women, people of color and people of lower wealth – those most likely to face barriers in accessing financing or educational support.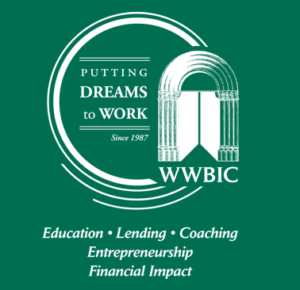 WI DNR Sustainability and Business Support
"DNR's business services provide non-regulatory assistance to businesses striving to comply with environmental regulations and improve their overall impact on the environment."
Kekoskee is an equal opportunity provider, employer, and lender