October 5, 2018:  the Village of Kekoskee attached all of the Town of Williamstown.  The Town of Williamstown ceased to exist.  To be continued...
Donald Roll retired in 2013 as Town Clerk after 42 years of service!  This history of the Town, which includes little stories that will make you smile and remember, was written in 2006 by Mr. Roll and updated in 2014.
We'd like your stories and pictures!  Contact the Town Clerk for information on how to share yours.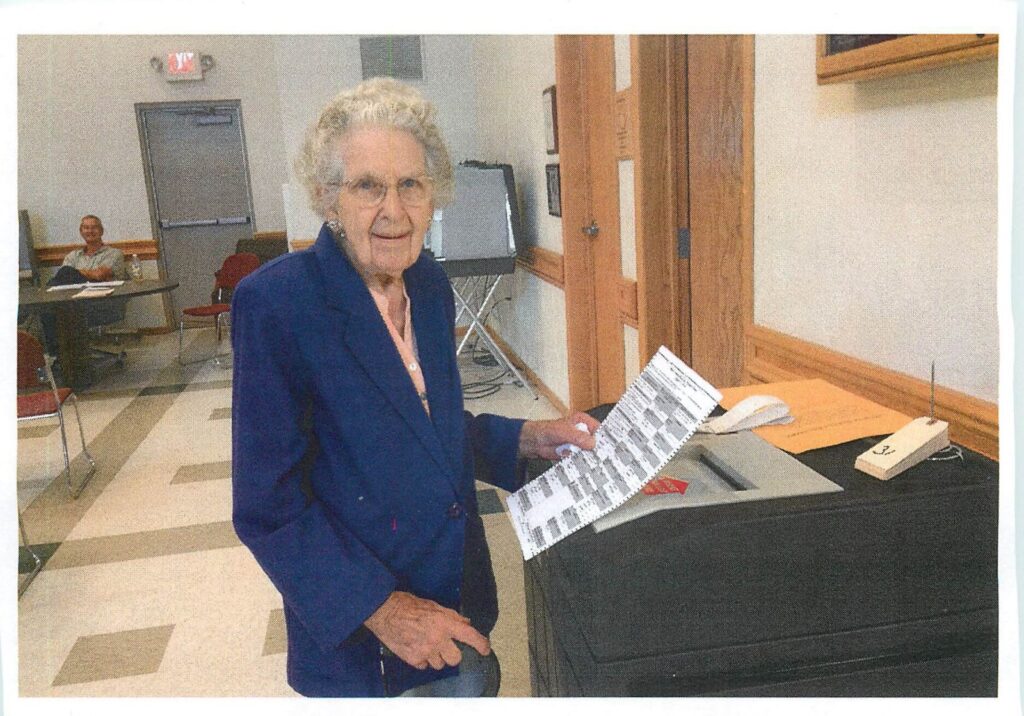 Edna Schroeder
celebrated her 100th Birthday
voting at our Hall on August 12, 2014.
With an example like that, we hope to see many more of our residents on election days!